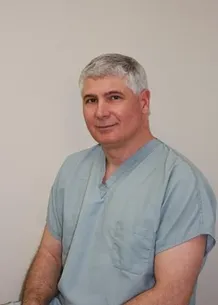 Dr. Guerrieri

Dr. Guerrieri is a Chicago native who received his undergraduate degree from Augustana College in 1985. He attended Loyola University School of Dentistry where he earned his doctorate of dental surgery in 1989. While continuing to pursue his dental education, Dr. Guerrieri has practiced in the Chicago area for the past 30 years, 21 of them at the WoodDale location. He currently practices at the new location in Itasca, Illinois. He is a member of the American Dental Association, the Illinois State Dental Society, the Chicago Dental Society, and the American Academy of Dental Sleep Medicine.
Dr. Guerrieri's philosophy is to provide the highest quality dentistry in a caring and friendly environment. According to Dr. Guerrieri, each patient's treatment is tailored to the needs and desires of that individual using state of the art materials and techniques. "We want to educate our patients regarding their treatment options, prevent disease where ever possible, and provide beautiful smiles that last a lifetime" states Dr. Guerrieri.
When not in the office Dr. Guerrieri enjoys hunting, fishing, hiking, travel and just enjoying time with his family.